Experience our Life at Destrehan Plantation Tour and a cooking demonstration with Maitland "Spuddy" Faucheux owner of Spuddy's Cajun Foods and Cajun Cooking Experience, and a lunch or dinner in our historic mule barn.
For the first part of the tour, guest(s) will tour a slave cabin and the plantation home. Guests will receive a balance tour of the families, free and enslaved, that lived and worked on Destrehan Plantation. After the tour, guests will have 30 minutes to view a folk-life demonstration and self-explore the dependency buildings and grounds at Destrehan Plantation.
For the second part of the tour, guests receive a cooking demonstration in our historic mule barn by local Spuddy Faucheux, owner of Spuddy's Cajun Food, specializing in smoked cajun meats and cajun dishes and Cajun Cooking Experience live cooking show.
The third part of the tour will consist of a lunch or dinner in our historic mule barn from the following menu: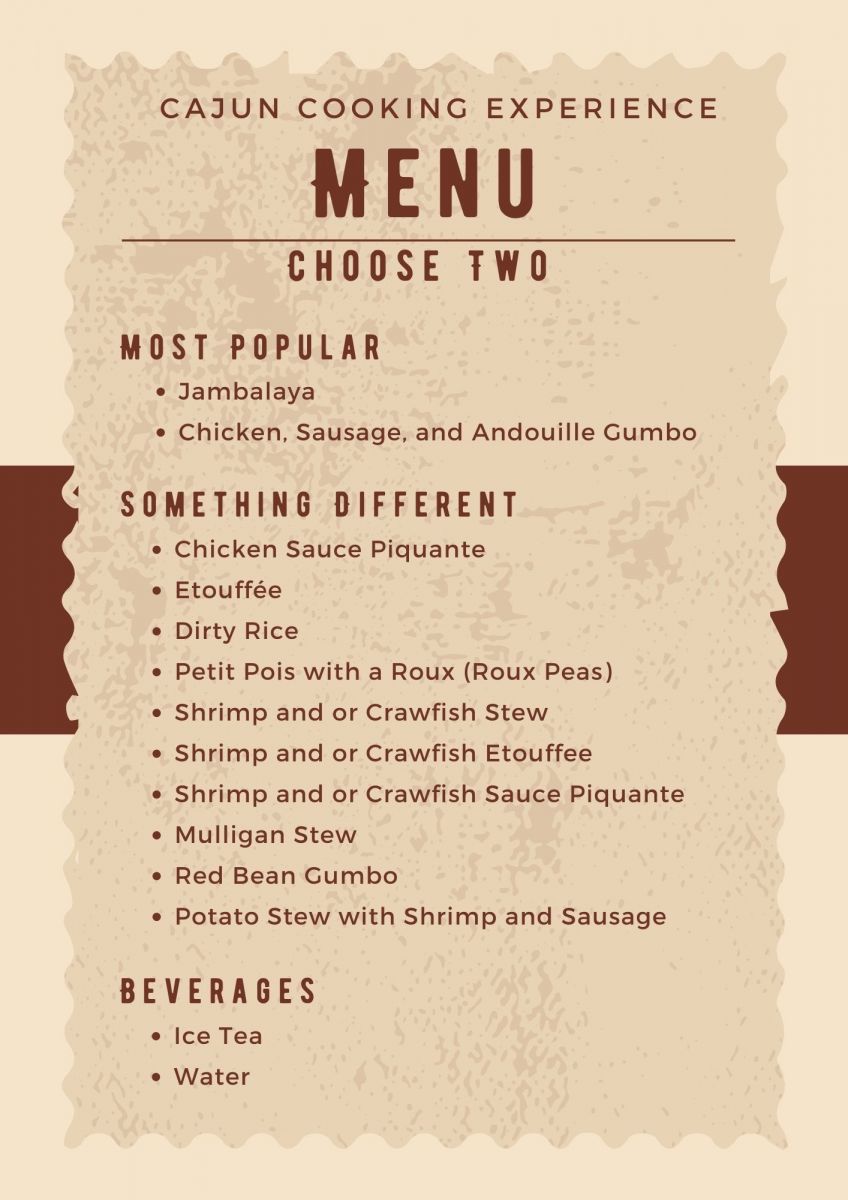 The Cajun Cooking Experience gives people the chance to feel the Cajun Cooking Culture and the how's and why's in Cajun Cooking
This tour must be booked 30 days in advance and requires a minimum of 35 people and a maximum of 150 people
Please allow a total of 4.5 hours for this experience
All inclusive price (includes taxes and gratuities) $83.56
Please let us know in advance if any guest (s) have food restrictions (glutens, allergies, vegan, etc.) Guest (s) with food restrictions will receive a salad.
To book this experience, please contact Melissa Monica at (985) 764-9315, ext. 2 or Email: melissa@destrehanplantation.org