Destrehan Plantation supports the filming industry and welcomes location scouts to explore our site for potential commercial, television, and motion picture productions.
To schedule a site visit, please contact:
- Melissa Monica
- (985) 764-9315, ext. 2
- melissa@destrehanplantation.org
Scenes from television and motion pictures filmed at Destrehan Plantation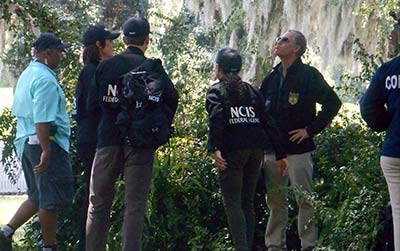 NCIS – New Orleans (2015)
Season 2, Episode 4
The dining room of the plantation turned into a hotel lobby. The front lawn with moss-draped oaks provided a dream like wedding scene where a bridesmaid discovers a murder victim.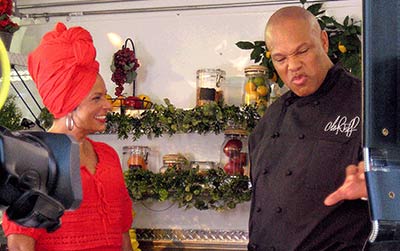 Flip My Food (2015)
Season 2, Episode 4
Chef Jeff visits Destrehan Plantation and recreates some southern favorites like smothered chicken and rice and black eyed peas with the lovely Diane Honore, a descendant of the Destrehan Family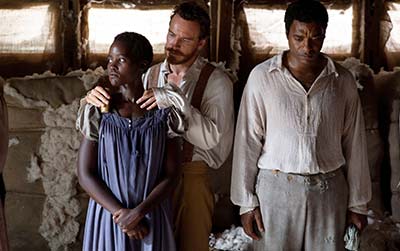 12 Years a Slave (2013)
Known as "Epp's Barn" in the film, our historic mule barn was transformed into a cotton plantation barn with cotton scattered on the floors, walls, and rafters.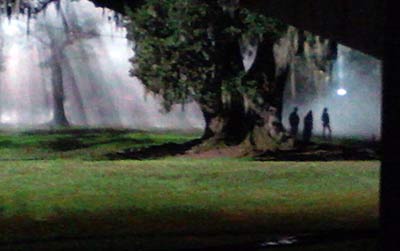 Ravenswood (2013)
Season 1, Episode 5
Our plantation grounds served as the backdrop for the fifth episode of this TV Thriller.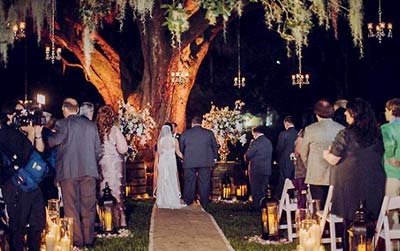 Four Weddings / TLC (2013)
It's a winner! Chantell & Jerry Sevin's wedding ceremony under our oldest Live Oak and the reception in our historic mule barn was the perfect example of "vintage elegance".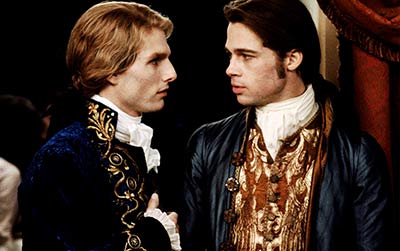 Interview with the Vampire (1994)
Key scenes shot inside the plantation included the parlors and one bedroom that were painted and set dressed for the film.