There is more than one way to experience Destrehan Plantation. You can choose between our Life at Destrehan Plantation Tour, our most popular tour, which shares the legacy of the Destrehan family, lives of the enslaved, historic events that occurred at this site, and the unique architectural features of the plantation, and The Unheard Voice of the German Coast Tour, an interactive historical tour hosted by a family descendant, Dianne Honore', nicknamed "Gumbo Marie," and tells the stories of those marginalized people such as German farmers, Acadians (Cajuns), enslaved Africans and Native Americans who cultivated Louisiana's Heritage. For groups of 20 or more, you can opt for a private, class, or group tour.
While the holidays are a wonderful time to pay us a call, there's something new to experience in every season at Destrehan Plantation. If you're a visitor here, you'll treasure your time at Destrehan. If you're from Louisiana, bring your out-of-town guests, your club members, or come yourself and explore our shared heritage without distraction.
All proceeds from tours go to the restoration and preservation of Destrehan Plantation and its dependency buildings.​​
Admission fees include the guided tour by a costumed historical interpreter, demonstration(s), and self-exploring the exhibits, dependency buildings, and grounds.
QR Code tour included with the regular Life At Destrehan Plantation tour and is available in French, Spanish & English.
We're located only 10 minutes from the Louis Armstrong New Orleans International Airport. For your convenience, we offer free on-site parking and luggage storage while you take your tour. View our location or other transportation options.
---
Choose from one of our exclusive tours to experience the best of Destrehan plantation:
---
Our Historic Site Offers:

History-rich guided tours
Beautiful scenery
A relaxing atmosphere
Picnic areas
A Heritage Education Program for students
A gift shop with hand-made items by local artists and craft artisans
Senior citizens, AAA motor club, military, children, and large group discounts
Our gift shop, the main house, and the Miller-Haydel Museum are handicap accessible

Tours Includes:

A guided tour of the plantation home by a historical interpreter
Access to The Jefferson Room - featuring an authentic document signed by Thomas Jefferson and James Madison
Access to The Herbert J Harvey, Jr. Legacy Room - featuring interactive media and original artifacts and documents from the family members
Access to the 1811 German Coast Uprising, a Slave Revolt Exhibit in the Miller-Haydel Museum.
Self-guided tour of the grounds and dependency buildings
A daily folk-life demonstration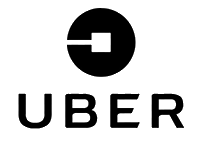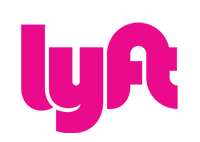 Uber and Lyft provide transportation to and from the plantation!
---
Before you come, please note the following:
AAA and Military discounts are available for up to two people. You must present your military I.D. or AAA card upon arrival.
If you book your tour for a specific time and arrive early or late, we honor your booking for the entire day. This means you can take the tour that is available when you arrive.
Groups of 20 or more people require a reservation. See Group Tours for more information.
All major credit cards accepted
Photography is welcomed at Destrehan Plantation as long as it does not delay the tour.
Video and audio taping are prohibited during guided tours.
Cancellation Policy: If you cannot make the tour, we require notice in writing/email 24 hours before the date of the tour. We do not refund any no-shows.