Something Vintage.
Bridal websites and Instagram influencers across the country agree: Few things are as breathtaking as a rustic countryside wedding in the historic Mule Barn at Destrehan Plantation. This 4,585-square-foot venue is a timeless canvas waiting for your personal touch.
Surrounded by century-old live oaks dripping with Spanish Moss, The Mule Barn features an attached carriageway, a catering kitchen, and a private dressing room — all the modern amenities — and is the River Road Plantation closest to New Orleans. It's ideal for guest lists of between 50 and 250 people. You've heard of "Say Yes to the Dress?" Well, how about "Say 'I Do' to the Venue?"
Along with weddings, rehearsal dinners, and after-wedding brunches, the Mule Barn is a popular spot for corporate functions, conferences, reunions, and holiday & birthday parties.
All proceeds from barn rentals go to the restoration and preservation of Destrehan Plantation and its dependency buildings.
The Barn Features:

Central Air and Heat
Catering Kitchen
Private Dressing Room
Carriageway

Amenities Include the Following:

Tables and Chairs
Several Furniture Pieces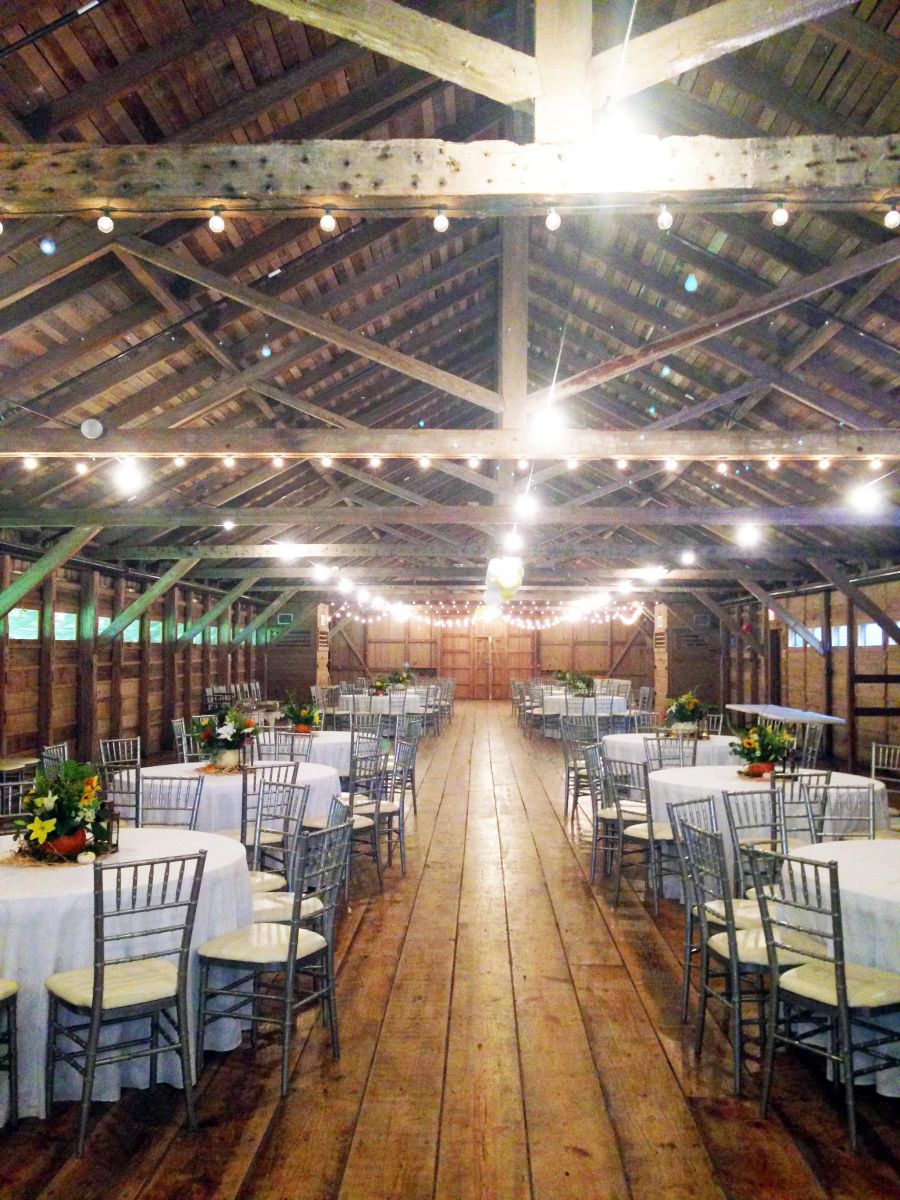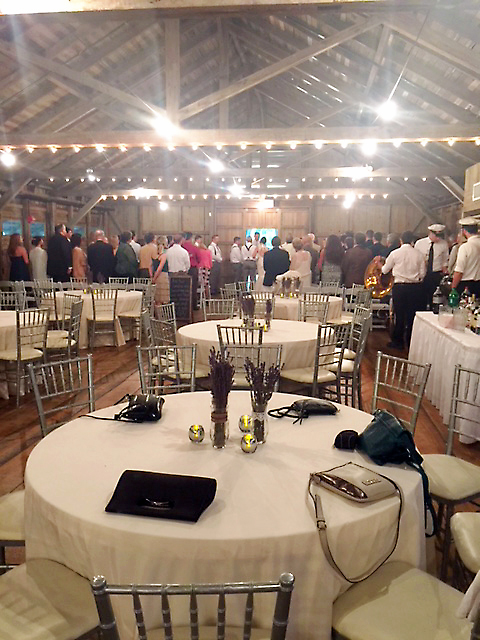 Rates include the entire use of the barn
Non-wedding rentals*

Friday Night

Saturday Night (Begins after 5 pm)

Sunday - Thursday (Ends after 5 pm)

Sunday - Friday (Daytime ends before 5 pm)

50 people and under

$1,100.00

$1,400.00

$900.00

$700.00

51-100 people

$1,300.00

$1,700.00

$1,100.00

$900.00

101-150 people

$1,700.00

$2,200.00

$1,400.00

$1,400.00

150 people and over

$2,100.00

$2,700.00

$1,900.00

$1,700.00
Non Wedding Rentals include 3-hour rental with tables and chairs
Saturday Night rentals are available only within 3 months of the event if not booked for a wedding.
*Additional Fees $150.00 Kitchen Use Fee for use of the kitchen by caterer or renter
The barn can be partitioned off for smaller events
PLEASE CONTACT THE OFFICE FOR PRICING OF EVENTS THAT ARE UNDER TWO HOURS (2) OR MORE THAN THREE (3) HOURS IN LENGTH.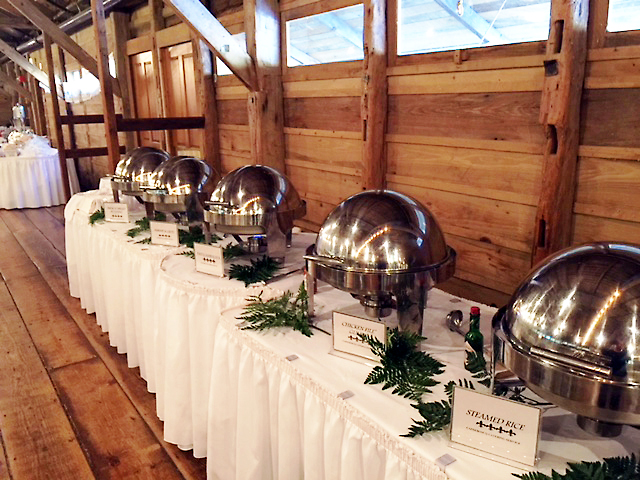 You may use your own licensed and insured caterer. A liquor license is required by a bar professional. If you are not using our catering kitchen and bring in your own food trays, a licensed and insured caterer is not necessary. We can provide cloth linens in white or ivory. The cost is $15.00 per table.
Carriageway Rental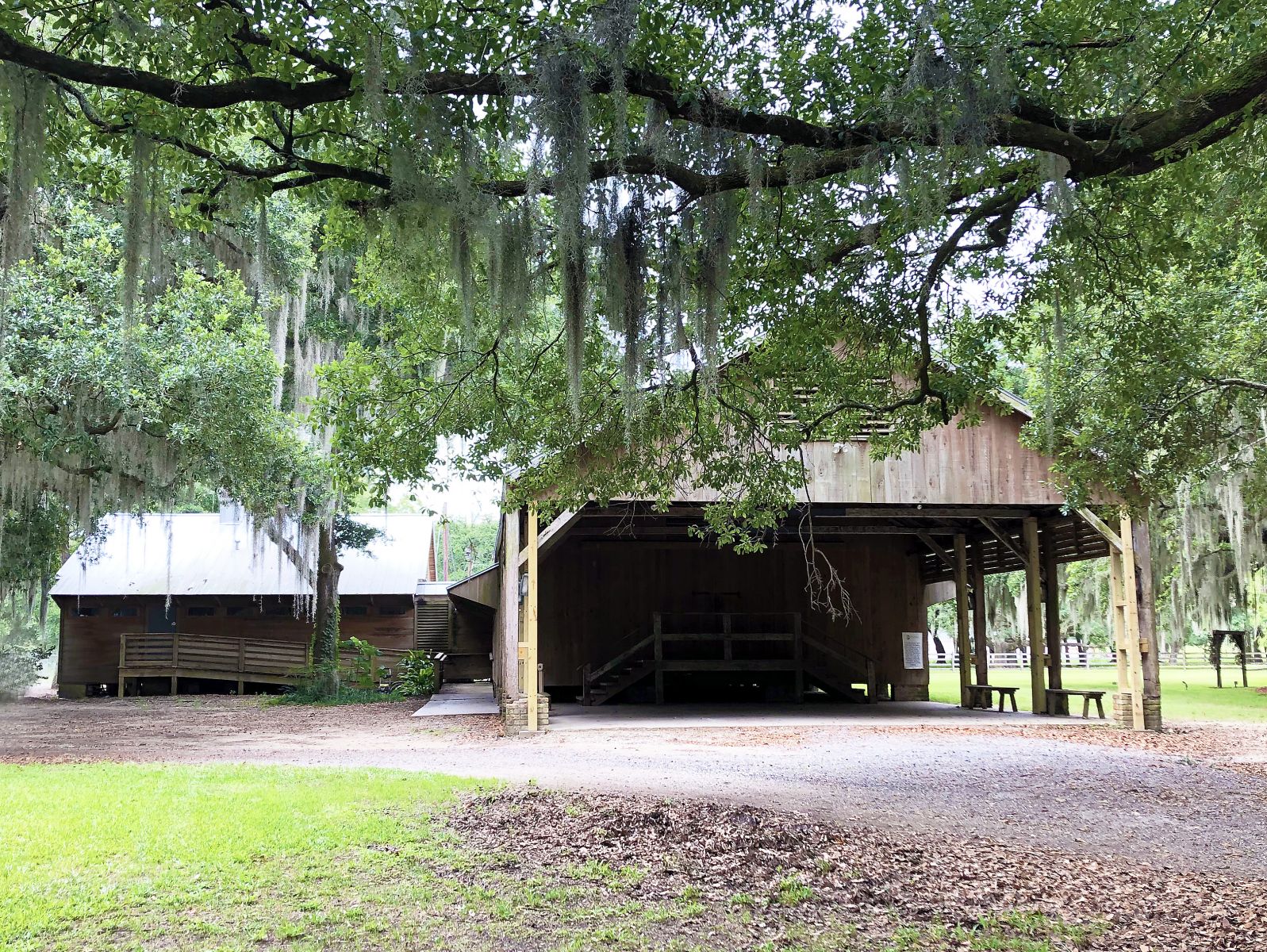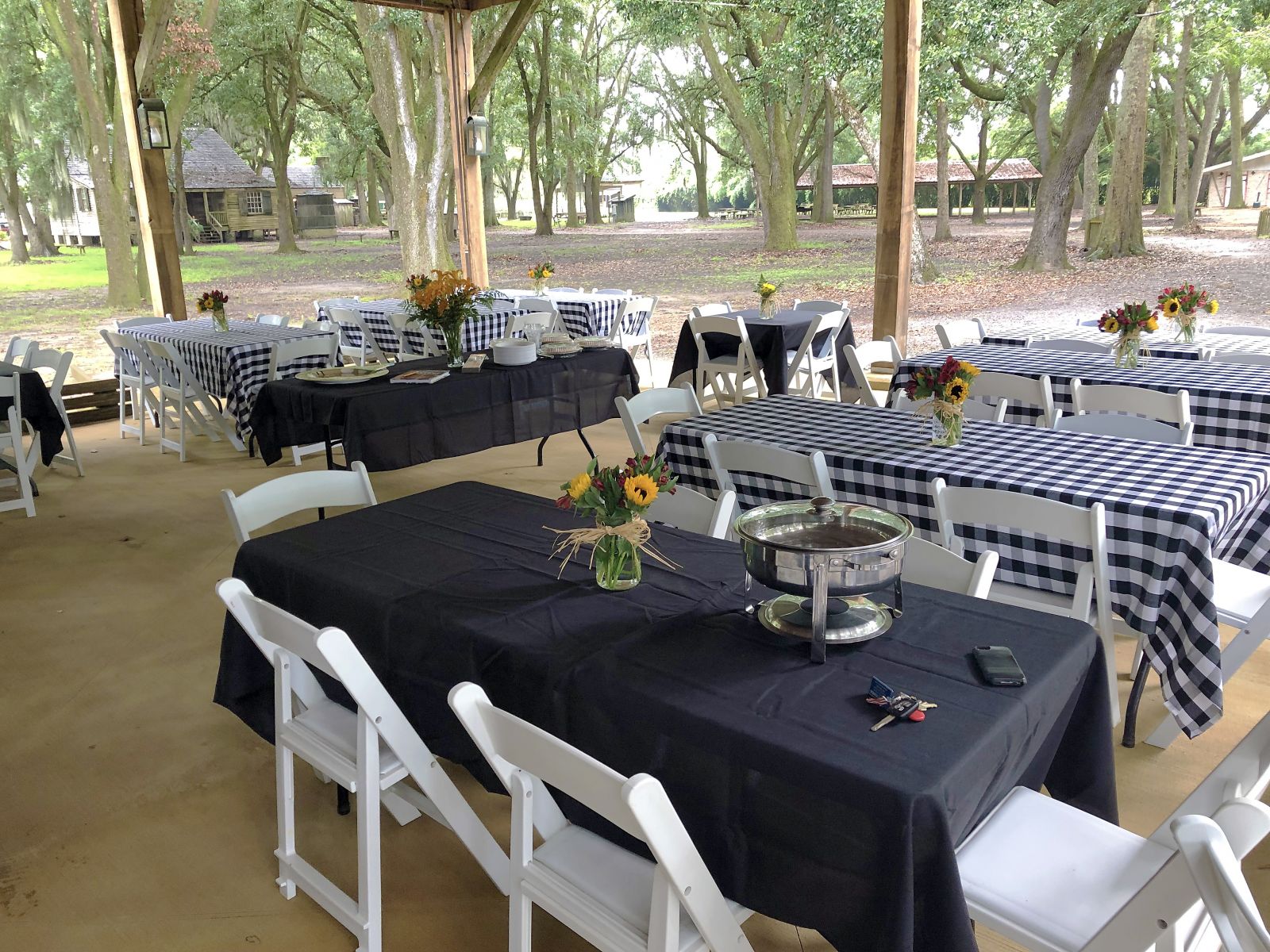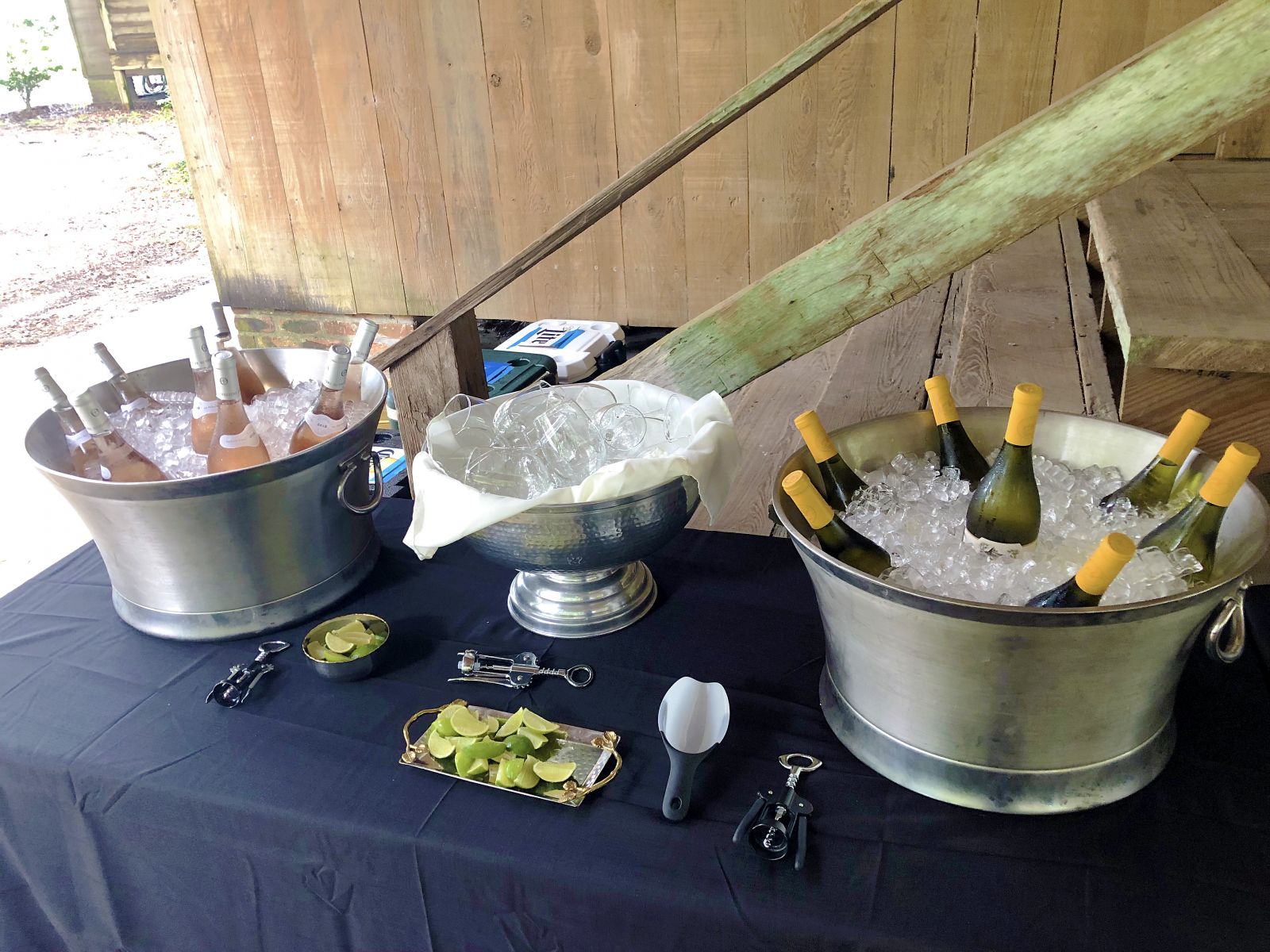 Our carriageway includes a three (3) hour rental and can accommodate up to 50 people for $300.00. Table and chairs are included with this rental.
To schedule a site visit, please contact:
Paula Mire
(985) 764-9315, ext. 4
pmire@destrehanplantation.org